Thinking about Divorce?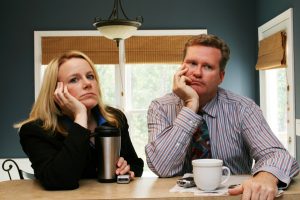 Most divorces are filed in January and February, according to reports from attorneys—right after the holidays. Why? Increased marital stress, lighter workload, and fewer distractions during the holiday from the unhappy marriage. And deciding to wait until after the holidays to file for divorce.
If you're thinking about separation and divorce, think again.
Separating from or divorcing your marriage partner is one of the most challenging, significant, and expensive decisions you will make during your lifetime. It's often mentally, emotionally, physically, socially, and financially draining. Before you separate or divorce, you do well to—
Become well informed about relationships, marriage, and divorce.
Consider couples therapy before proceeding with a divorce.
Read the Ugly, Bad, and Good about Marriage and Divorce provided here to help you do both.
The Ugly News About Marriage
In his book, You Can Be Right or You Can Be Married, Dana Adam Shapiro wrote that as few as 17% of couples are content with their partner.
Vicki Larson, journalist, and co-author of The New I Do, Reshaping Marriage for Skeptics, Realists, and Rebels, cites that 6 of every 10 are unhappily coupled and 4 out of 10 have considered leaving their partner.
A study done by the National Opinion Research Center in 2014 revealed that the trend is getting worse, not better. People are becoming less and less happy in their marriages as time goes on. While the actual number of unhappy couples varies and the data is hard to pin down exactly, it seems clear that "happily ever after" is less common than we would like to believe.
(Source: https://www.psychologytoday.com/us/blog/contemplating-divorce/201709/are-you-among-the-growing number-unhappy-married-people 12/20/19)
Current Divorce Rates in the U.S.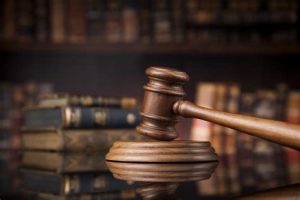 Every 13 seconds, someone, somewhere in the U.S. files for divorce.
66% of divorces are filed by women.
43% of first marriages end in divorce, down from 50% in 1990.
First marriages last an average of 8 years.
60% of second marriages end in divorce.
73% of third marriages end in divorce.
Divorce impacts children-

50% of children in the US will see their parents divorce in their lifetime
43% of children in the US are living without their father involved in their lives

According to the 2008 voter data, "Red" States have higher divorce rates than "Blue" States.
Divorce and Religious Faith
The Barna Research Group (Evangelical specialists in religion in the US), finds the following divorce rates among religious groups in the US:
Non-denominational Christians (Born-again Evangelicals) 34%*
Jews 30%
Baptists 29%
Mainline Protestants 25%
Mormons 24%
Catholics, Lutherans 21%
Atheists, Agnostics 21%
* Donald Hughes, the author of The Divorce Reality, notes that 90% of divorces among born-again couples occur after they have been saved.
Cost of Divorce in North Carolina
The total cost of a divorce, including attorneys' fees, court costs, real estate transfers, and consultant fees varies so widely for any particular couple, that an "average" cost is almost impossible to calculate. Consider the following estimates:
$100k-$200k for a full bore, take-no-prisoners, court divorce with contested children's issues, a self-owned professional practice or business, and a long-time dependent spouse
$10,000 to $30,000 to reach a settlement before the court's judgment.
$6,000 to $12,000 per attorney for couples able to cooperate enough to enter into collaborative law proceedings and avoid court altogether.
Source: https://springfieldcollaborativedivorce.com/average-cost-divorce-north-carolina (12/20/19)
The Bad News
Years of Marriage and Risk of Divorce
1-2 Years/High Risk: Most marriages that end in divorce do so in the first two years, often after infidelity. Research suggests that unrealistic expectations about marriage play a role.
3-4 Years/Average Risk: Most couples have children by year 3. Couples do not stay together for the children; the children help the couple stay together. By year 4 the quality of the relationship often declines.
5-8/High Risk: The average length of a marriage that ends in divorce is about 7 years, give or take a year. Children have survived, relationship quality has declined, and women's desire to cheat peaks.
9-15 Years/Low Risk: By year 9, most couples no longer have infants at home. Evidence suggests that, for some couples, relationship satisfaction increases as children get older. For other couples the risk of divorce increases. By year 10, couples have a lower divorce rate, perhaps due to more realistic relationship expectations.
15-20 Years/Average Risk: Divorce in one's 50's has become so common it's called "Gray Divorce." Relationship quality has declined. Infidelity increases. Research indicates one or both partners not wanting to spend the rest of their lives unhappy.
21 Years and Beyond/Low Risk: The risk of divorce reduces each year after 20 years of marriage.
(Source: https://www.fatherly.com/health-science/twenty-year-guide-divorce-risk 12/20/19)
The Good News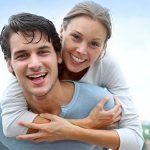 Over 40 years of research on couples done by the Gottman Institute shows that emotion-focused couple's therapy has the highest rate of success for improving a couple's relationship quality and satisfaction. Its success rate is 75%; 25% higher than other methods.
Before you separate or divorce consider that there's a 75% chance that your relationship will improve with the most effective method of couple's therapy.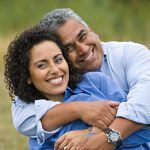 Also, consider that if your marriage does end in divorce after couple's therapy, you will know that you did your best to make it work before you divorced. You will also learn a lot about what makes for a long and happy marriage.
Finally, completing couples therapy increases the chances that, if you divorce, your process will be smoother, lead to a more satisfying settlement, and reduce the chances of repeating the same relationship mistakes that led to divorce.
About Me
With me, you receive a—
• Caring, effective, well-trained therapist with 30+ years of experience caring for individuals, couples, and families as they made their way through life's most difficult challenges, including marital problems.
• Couples Therapist trained in a highly researched and proven method of emotion-focused couples therapy developed by Drs. John and Julie Gottman: Gottman Method Couples Therapy
• Full assessment of your relationship, both its strengths and weaknesses
• Professional guide for gaining the knowledge and skills you need for a happy marriage
• Structured approach of fifteen 90-minute sessions to learn how to repair past regrettable incidents, manage conflict constructively, strengthen your love and affection for each other, and realize your individual and shared dreams.
Before you separate and file for divorce, let's talk. Contact me today for a free initial consult.
From my heart to yours,
Mark