Hello!
Since November is the month of Thanksgiving, I want to share some thoughts about gratitude and giving thanks.
Gratitude vs. Giving Thanks
In my view, gratitude and giving thanks are two different things. Gratitude is the automatic, natural, emotional response of our own spirit to having a need met that we couldn't meet for ourselves. We feel relieved. Our heart swells with warmth, and we smile.
For example, when our back itches in a spot we can't reach and someone scratches it for us and relieves our itch, we automatically feel the emotion of gratitude, smile, and say, "Thank you!" After having the itch on your back relieved, you might have automatically done a favor in return to express your gratitude.
I'd bet you remember several occasions when you needed something you could not obtain your own, someone helped, you felt gratitude, said "Thank you so much!" and did something in return to express your gratitude.
Giving Thanks
Giving thanks is a verbal expression. Here's the thing: we often give thanks without feeling grateful. We say "thank you" to be polite when someone gives us something, whether or not we like or need the gift.
We've been taught, and often by shaming, it's the right thing to do. We've been taught we're of poor character when we don't say "thank you" for good things we received.
We can also stir up emotions of shame and guilt when we become aware of things we've received, didn't feel grateful for, and didn't say, "Thank you!" If you keep a "Gratitude Journal" beware of it stirring up guilt and shame instead of gratitude.
Things for Which I'm Grateful
When clients, friends, and associates refer folks to me who become clients, my spirit responds with deep gratitude, and I say, "Thank you so much!" Clients allow me to earn a living doing what I'm here to do: help people heal, make their way through difficult challenges, and realize their dreams.
Until now, I haven't had a tangible way to express my gratitude. Here's what I've decided to do to express my gratitude to those who refer new clients to me: I will do one of the following according to your desire:
Give you a free session (when you are an active client) or reimburse you for one session (when you have completed active therapy)
Donate the cost of a session, in your name, to a charity of your choice
Deposit the cost of a session into a special fund for clients unable to pay for sessions
I've already had clients say, "I'm happy to refer to you. You don't have to do that." But I do. I do need a tangible way to express my heartfelt gratitude. The gift of a session in return is a place for me to start.
Gratitude for My Clients and Couples Therapy
I feel heartfelt gratitude for my clients. I started building a full-time private practice in May of 2018. Since then, the number of both my clients and number of sessions has grown by 50%!
43% come to me for couples therapy
23% come due to panic attacks, anxiety, and depression
23% come for grief counseling
11% come for caregiver support and/or to find themselves and their purpose
Of the clients come to me for the reasons above—
95% suffer with anxiety and depression
95% are grieving
77% have significant relationship problems
74% suffer with shame
58% struggle with their identity and life purpose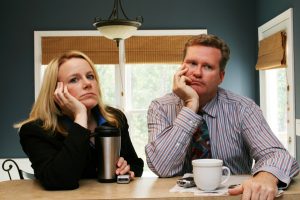 Since I'm effective helping with anxiety, depression, and grief, and it's been a while since I last updated my training for couples therapy, I decided to earn certifications in the Gottman Method of Couples Therapy taught by John and Julie Gottman. It meshes well with Life Therapy and the emotion-focused theory I developed. To learn about the Gottmans and their resources for couples go here.
I've also refreshed my knowledge and skill in addressing shame.
I'm Grateful for Trees and Another Year of Life
I celebrated another birthday in October. I remain wondered by the mere fact of being alive! Lisa and I hold trees in a special place in our hearts. My logo for Life Therapy is a tree.
In gratitude for another year of life, I asked my FaceBook friends to join me in donating to the Old Growth Forest Association. Lisa and I also send our Amazon Smile contributions to the Old Growth Forest Association.
Very little of the Old Growth Forests remain here in the U.S., and we want to contribute to their care. If you'd like to join us in this, you can learn more about the Old Growth Forest Network here.
My 5 New Books!
I published FIVE BOOKS in three weeks at the end of September and beginning of October and am very grateful to be finished with this process! My new books are—
Re-Visioning Spirit: A Brief Introduction to Thumotics (2nd Edition)
Affirmations of Life
Your Little Book of Spiritual Knowledge
Your Life: An Owner's Manual
Spiritual Sayings for Earthlings
You can learn more about them at my Amazon Author's page here.
Thank You and a Blessing!
Thank you for being you! Thank you for reading this! If you found it meaningful, please share it with others.
May you and yours have much to be grateful for during this month of Thanksgiving!
From my heart to yours,
Mark