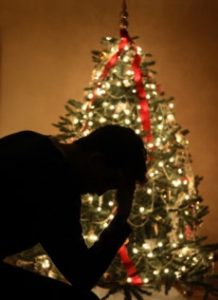 Regardless of how we're greeted, many of us experience the winter holiday season as a time of darkness. I'm talking about the darkness of the shadow side of the holiday season. Many suffer through the season instead of celebrating it.
The shadow side of the holidays lurks just under the thin veneer of twinkling décor and omnipresent drone of commercialized Christmas carols and secular holiday songs.
In the shadow side of holiday cheer lurk—
The stress of increased demands on our time, energy, and money
Anxiety about how we're going to survive the weeks from Thanksgiving to January 2nd
Isolation by alienation from the dominating, surface spirit of the season
Grief due to missing a deceased loved who won't "be home for Christmas" for the
first or fifteenth time
Depression due to internalized frustration with it all and SAD (Seasonal Affective
Disorder)
Disgust with the unhealthy social and economic pressures to be merry and consume
more retail commodities and so much more
Some Good News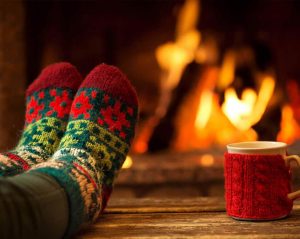 Here's some good news: not everyone is overshadowed by the dark underside of the holiday season. Many love the extra socializing, shopping, music, and décor. It's their favorite time of year.
They remind those in the shadow that light does shine in the darkness of the winter holiday season. They're like twinkling stars in the night sky—glimmers of joy and signs of hope.
They remind us that moments of light shine like candles in the darkness. Such moments of light in the darkness come in different ways to different people.
Some come unexpectedly from family, friends, and strangers who smile, speak a kind word, or offer a gracious gesture. Other moments of light in the darkness we create for ourselves.
The Shadow Side for My Wife and Me
Even though the holiday season is a shadow-side experience for my wife and me, we intentionally create moments of light together. The most meaningful moments of light for us are moments that connect us with each other and others we love and care for. Here are some moments of light we create together:
We prepare holiday meals and decorate our home together as a couple. We listen to Christmas music we enjoy together: Selene Dion, Diana Krall, George Winston, and Kenny G.
Each year we buy a tree ornament that marks another year we get to celebrate the holidays together as a couple. We also buy three of a new tree ornament in loving memory of Lisa's son, Steven, who died tragically in 2012. One hangs on our Christmas tree. The other two hang on her daughters' trees.
We share with each other memories of past holiday seasons. Some that weren't funny at the time are funny now. Even sharing our grief and sadness with each other is a moment of connection and light in the darkness.
Shopping together for gifts to share with our family members and friends creates moments of light. So are our family gatherings and meals on Thanksgiving, Christmas Eve, and Christmas Day.
We only engage in holiday social activities that are actually moments of joy and light in the darkness for us.
My point is this: we can find our own ways to create moments of light in the darkness during the holiday season. Creating such moments of light not only helps us endure until January 2nd, it illumines the darkness for others too.
A Holiday Blessing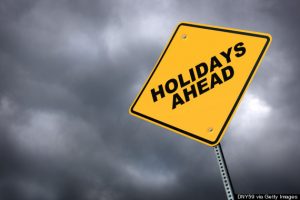 During this holiday season may others give you glimmers of joy and light. May you also create some moments of light for yourself that illumine others too.
From my heart to yours,
Mark