Ready for Relief from Depression or Anxiety?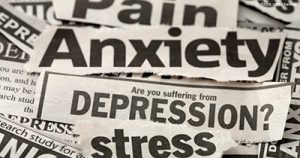 Are you tired of struggling with depression or anxiety? Has what you've tried so far not helped?
Have you also had panic or anxiety attacks?
Do you want relief without taking prescription medications or seeing a traditional psychotherapist or behavioral health counselor?
The Life Therapy Alternative
I can help. I've dealt with depression and anxiety myself. I've also helped many clients over the past thirty years overcome their depression and anxiety and live happier, healthier lives.
I'm the originator of Life Therapy. Life Therapy is holistic alternative to traditional medication and mental health therapies that complements both. It's an evidence-based combination of nutrition and talk therapy in which we care for your whole life, not just your depression and anxiety.
Top Cause of Depression and Anxiety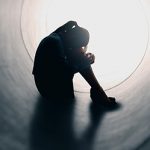 The number one cause of depression and anxiety is not an antidepressant or anxiolytic deficiency. It's your circumstances. Your depression and anxiety are not the problem. They are symptoms. They are your friends alerting you that your circumstances are unsafe. You need to make your way to a safer place in your life.
Depression and anxiety are often the symptoms that indicate unresolved traumatic, chronic, and/or cumulative stress response cycles. Together we look at your whole life, not just your symptoms.

What to Do about Depression and Anxiety
You want to address and resolve the causes of your depression instead of numbing the symptoms.
You want to know what to do to feel better and live a happier life. In Life Therapy, you learn how to pay attention to what your symptoms are telling you. You learn how to let them guide your healing.
You learn how accumulated, unresolved stress response cycles produce depression, anxiety, and numerous other health problems. You identify them and learn how to resolve them.
You also learn the importance of nutrition. Significant scientific research has found how nutritional deficiencies play leading roles in depression and anxiety. When you address those deficiencies, you relieve depression and anxiety. Amazingly, you feel better much sooner than with prescription medications.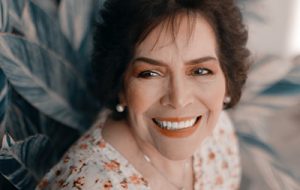 Let's talk and see if I'm a good fit for you.
Click Here to Schedule a No Obligation, Free Consult with me Today.
Start Feeling Better Now.
What my clients say
"Highly recommend. Mark is a very personable and empathetic human being making him a superb therapist and life coach. He truly cared about me and the issues I was facing and provided eye-opening strategies to help me live a happy and successful life." From a client who struggled with panic attacks, anxiety, depression, and suicidal ideation.
"Mark is extremely knowledgeable and compassionate, and has years of experience. He has taught me so much about myself, and this awareness has already made a significant impact on my life, in just a short time of working with him. I have already recommended him to several friends." From a client who struggled with significant anxiety.
"I have had the privilege to know Mark Neville professionally and personally for over a decade. His calming demeanor and exceptional listening skills assist individuals during life transitions with compassionate care. I highly recommend Mark as a professional that supports a person as a whole."
"I have been associated professionally with Mark for several years now and continue to be impressed and positively influenced by his knowledge and compassion for those who are challenged by stressors that we encounter in this hectic life we live. Mark has graciously shared emotional restorative tools and instructions that have enabled many professional caregivers to become more effective…and less stressed!! I highly recommend Mark Neville. His compassion and commitment are only surpassed by his authenticity."
"There is a much-needed recalibration that I experience in our sessions that reminds me of how I understand meridians and qi in Chinese health or
how I talk about it functionally in the body with alignment work. it's something about getting into alignment so the energy (and in our case, the
good thinking) can flow more freely. this is what you do with my mind, if that makes any sense."
---
I've made my way through many of life's difficult challenges myself. I am here to help you and others through life's difficult challenges so that you may realize and share the life-affirming desires of your heart.
Contact me for a free 30-minute initial consultation